---
Old Trucks
Page 14
---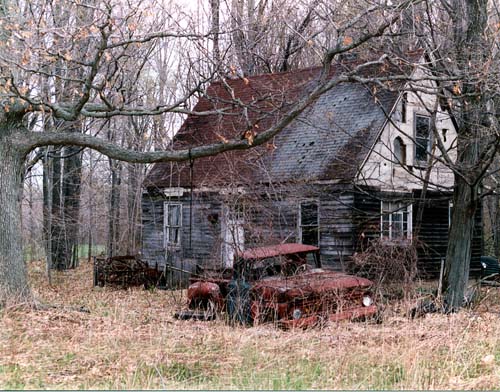 I think this Chevy is a '63.
If you look close, you can see another old truck behind the house (to the right).
I think it's a '50 Chevy.
I tried to get a photo of it, but heard what sounded like a very large dog.
I retreated back to my van.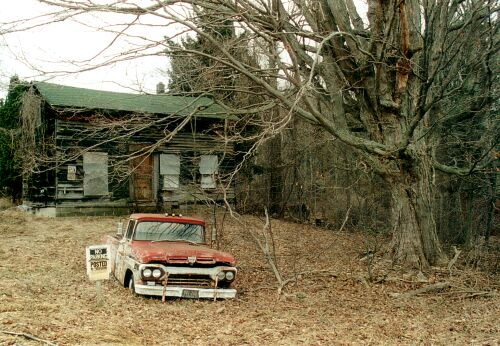 The top sign next to this pickup truck says "no parking".
It's a Ford, and the dual headlights tell me that it has to be at least a 1958.
Update: The style of grill on this truck was only used for 2 years, 1960 and 61.
Thanks to John for the info.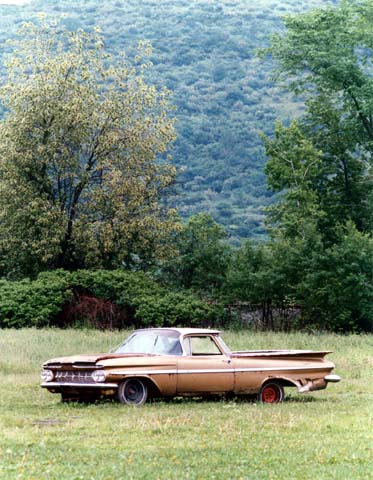 A '59 Chevy El Camino.
Is this a car or a truck?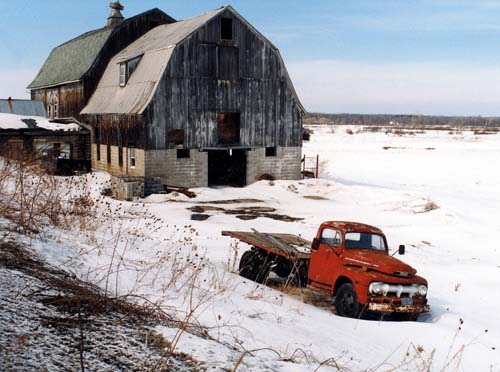 This looks to be '51 Ford.

---
More Old Trucks Pictures
<<< PREVIOUS | 1 | 2 | 3 | 4 | 5 | 6 | 7 | 8 | 9 | 10 | 11 | 12 | 13 | 14 | 15 | 16 | NEXT >>>
---